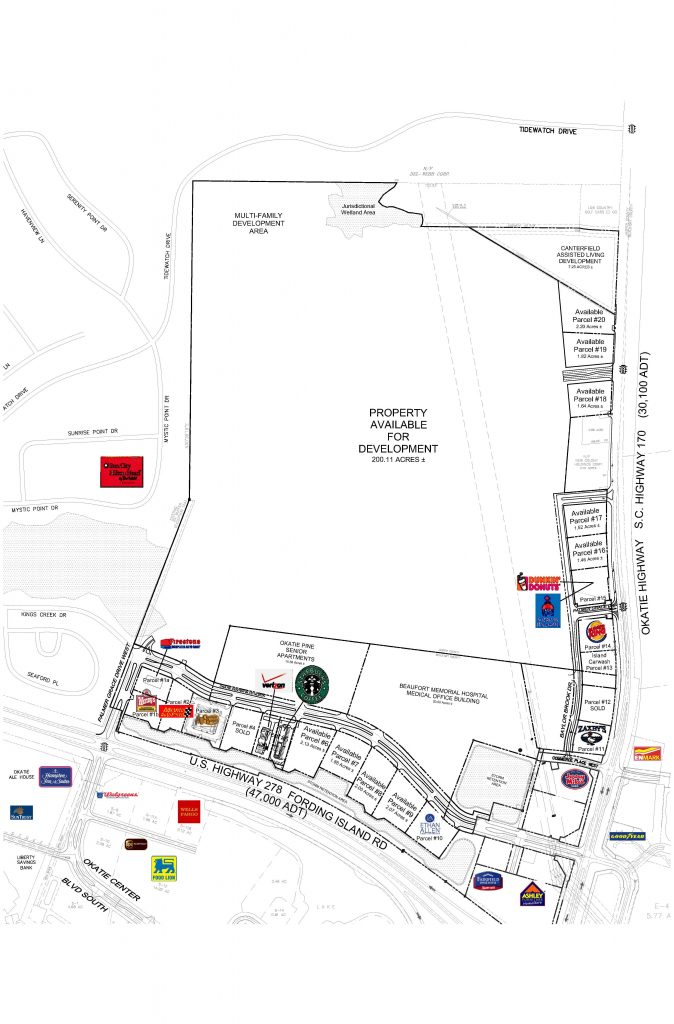 Additional Details
| | |
| --- | --- |
| Traffic Count | 50,000 vehicles per day |
At the intersection of US 278 and SC 170 in Beaufort County, South Carolina, Okatie Crossing is positioned to serve a population of over 450,000 within a 25 mile radius, plus a current traffic count of 50,000 vehicles per day for Highways US 278 and SC 170. The income per household is over $80,000 within a 5, 10, and 15 mile radius, and over $70,000 within a 25 mile radius.
Okatie Crossing is a regional retail site for the Low Country, covering Hilton Head, Beaufort, Hardeeville, Bluffton, North Savannah and surrounding areas. Within 2 miles of this corner location there are 13 new auto dealerships along with grocers and general merchandise retailers. There are many high-end residential developments in this area. Also, there is a Sun City development with a population of 14,000 across the street and within 1/2 mile on Highway US 278 is the University of South Carolina, Beaufort campus.
Okatie Crossing should be developed and open in 2018. We welcome your interest in this development. Please contact us at (865) 560-1100 or email dhorne@hpiknox.com.